The Xpatweb team consists of experienced and highly educated individuals who share a passion for specialised solutions in the expatriation and international mobility sector. We aim at providing our customers with the best personalised solution possible.
As a team, Xpatweb remains up to date on all new developments within the expatriation and international mobility trends worldwide. Maintaining close relationships with our clients and organisations allows us to provide the best possible customised business solutions and services.
Why Us?
Our specialist team include Attorneys, Chartered Accountants, Master Tax Practitioners, a Financial Services Provider (FSP) and Master Reward Specialists, who combined are relevantly qualified to fully command the entire skillset required to address your residency needs holistically. Whilst our professional credentials ensure accountability and the highest standards of delivery, we are in a unique position to provide you with pertinent advice ensuring the optimal approach to immigration. We pride ourselves in our ability to deliver and create loyal and meaningful client relationships by providing them with trusted client delivery.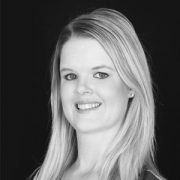 Marisa Jacobs – Director
Marisa has a wealth of knowledge on Immigration, specialising in the application of temporary and permanent residence applications. Her experience in this field has extended to assisting large corporate companies and individuals enabling her to provide a high quality immigration service that is customized to organisation and individual needs and circumstances.
She has extensive experience in expatriate management and induction sessions and streamlining administrative process. Her knowledge of SARS Tax Directive Applications, Department of Labour auditing process, Reserve Bank clearances, and foreign remittance practices enables her to provide an all-inclusive service around Immigration into South Africa.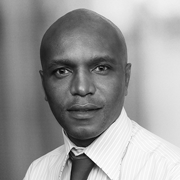 Moeketsi Seboko – Immigration Manager
Moeketsi, ex-KPMG and ex-Home Affairs, with more than 12 years' experience in Immigration Consulting. Moeketsi consults to a large number of corporate clients across various industries specialising in bespoke solutions to meet various unique immigration challenges.
He is especially good at finding streamlined or technical solutions, on complex, high-volume or otherwise business critical applications. He has achieved expedited turnaround on a number of key client matters, corporate visa solutions, appeals on previously disallowed cases.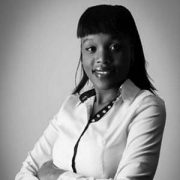 Bontle Makinta – Immigration Coordinator
Bontle has over 11 years' immigration experience with a Certificate in Office Administration. She strives to make the team's lives easier by coordinating processes and deadlines and always a few balls in the air facilitating all applications.
She is a natural individual with strong interpersonal, time and stress management skills. She loves interacting with clients and accompanies each applicant for submission of their visa application putting them at ease during a stressful time.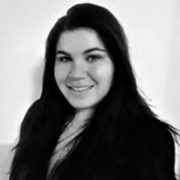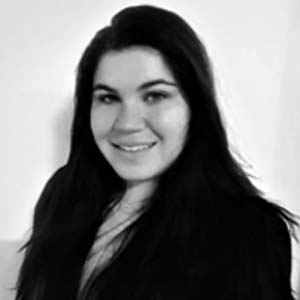 Pascalle Brewis – Immigration Specialist
Pascalle is a highly-valued member of the team and serves as an Immigration Specialist, providing support to both corporate and individual clients with various immigration matters. Her specialties include all categories of work visas for professionals looking to work in South Africa.
With a background in marketing, Pascalle has an 'out of the box' approach to any situation and has a belief that all things are possible. Pascalle is fluent in French and English, and has an understanding of Afrikaans and Spanish.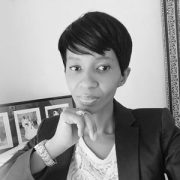 Lerato Mahupela – Immigration Specialist
Lerato is an Immigration Specialist at Xpatweb and had the privilege of working for the Department of Home Affairs for more than 8 years.  The opportunity afforded her the advantage of gaining a wealth of experience and understanding of South African Immigration law which included providing immigration advice and assistance to individuals and corporates.
This enabled her to exercise discretion and confidentiality and also analytical and interpretative thinking as working in Immigration required a great deal of punctuality, advanced planning, ability to work within timeframes and reach deadlines, delegate work, and to lead people which she had embodied. Her education include a Diploma in Project Management, BBA Degree (cum laude), BBA Honours Degree and currently pursuing her Bcom Law Degree.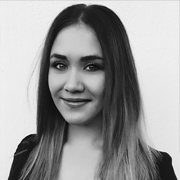 Tasia Brummer – Immigration Specialist
Tasia joined Xpatweb in 2016 and currently holds the position of Immigration Specialist. She has grown fond of the integral role she plays in assisting professionals with one of their biggest life decisions and takes pride in facilitating a smooth transition to South Africa whether on a temporary or permanent basis.
With a corporate background and strong communication and administration skills, Tasia facilitates all immigration matters meticulously and effectively.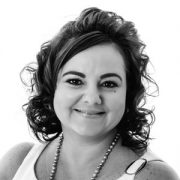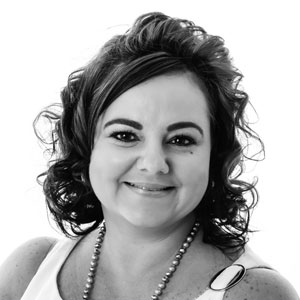 Elizma Conradie – Admin Assistant
Elizma joined Xpatweb in 2019 as an Administrative Assistant.  She has worked in the Administrative Industry for more than 16 years and has sufficient knowledge in this field.
Elizma accepts any challenge given to her and she strives to make a success of every obstacle heading her way. She is very hard working and always eager  and available to be of assistance.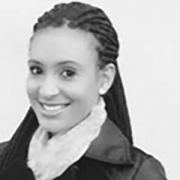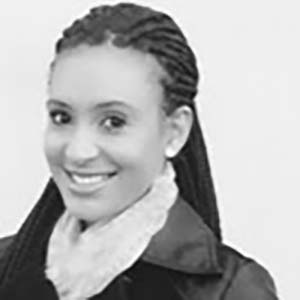 Nombuso Buthelezi – Immigration Administrator
Nombuso holds a National Diploma in Hospitality Management and Sciences. She has worked in the hospitality industry for a period of two years specializing in customer service.
She has spent the past 6 years working for mining head-quarters in various roles including receptionist, admin assistant and a personal assistant.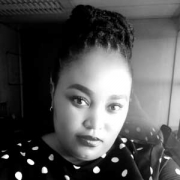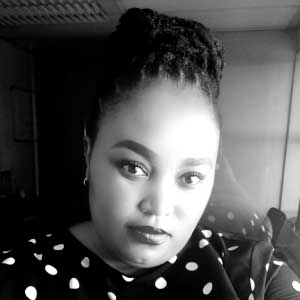 Busisiwe Mbele – Immigration Consultant
Busisiwe has been in the Immigration Industry for three years and has sufficient knowledge of Immigration Law and procedures. She has come across different scenarios and knows how to advise accordingly and provides the best solution proposals to clients. She builds dependable relationships with clients to maintain their loyalty over a long period of time and creates communication plans to keep the clients up to date with the developments and progress of their applications.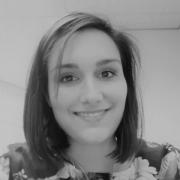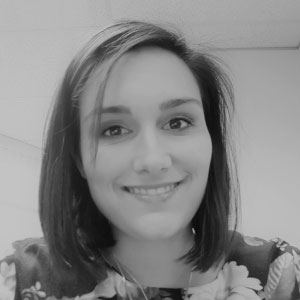 Alishia Strydom – Project Coordinator
Alishia completed her BA Fine Arts degree in 2017 which is intimately linked with her passion for expression. Her creativity and idealism reward her work with compassion wherever she goes.
Her personality might be perceived as reserved, but she has communication qualities that allow her to deeply connect with others and easily create systems of symbols to share ideas. She benefits from a far-reaching vision.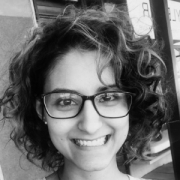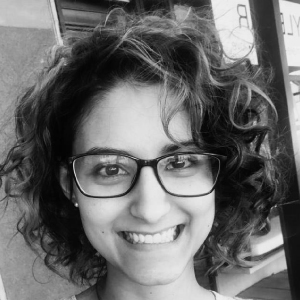 Tarissa Wareley – Immigration Consultant
Tarissa completed her Bachelor of Arts degree in International Relations. She has experience in offering client services and solutions in the immigration sphere for various countries in sub-Saharan Africa. She speaks fluent Portuguese and some Spanish as well. She is originally from Brazil and has relocated to South Africa to join her husband.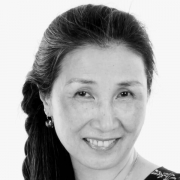 Na Li (Lina) 李娜 – Immigration Consultant 中文移民顾问
Na Li has had many years' experience in wholesale and retail, with knowledge in Import and Export, including corporate project finance liaison with mainland China for more than 10 years.
Her role in Xpatweb allows her to use her advantage in Chinese language to serve and build up better relationships between our Company towards Chinese customers in South Africa.