HOLISTIC EXPATRIATION SOLUTIONS TAILORED FOR MIGRATION INTO AFRICA
Looking to get an Angolan Visa?  Angola offers various immigration options for exploring business opportunities, and for undertaking work regardless of whether in oil and gas, commercial, or other sectors.
Looking to get a visa to Botswana? Botswana is regarded as the least corrupt country in Africa, with a stable economy, and a peaceful environment including a focus on growth and development. The primary sectors for growth and development include diamond, mining, and agriculture.
Looking to get a visa to the Democratic Republic of Congo? The Democratic Republic of Congo, also known as the DRC, is the largest country in Central Africa surrounded by Angola, the Central African Republic, Uganda, Rwanda, Burundi, Tanzania, and Zambia.
Looking to get a Ghanaian visa? Ghana offers various immigration options for exploring business opportunities, and for undertaking work.
Looking to get a Kenyan visa? If you are looking to grow your business or bring in the valuable skill set of your foreign employees in this jurisdiction, Kenya various immigration options for exploring business opportunities, and for undertaking work.
Lesotho is a small, landlocked, and mountainous country. It is an enclave surrounded by South Africa. Lesotho has a market-based economy, but the tradition of direct government involvement in economic activity limits private sector development.
Looking to get a Mozambican visa? Mozambique is well-known for its high foreign debt, growth in the oil and gas sector, mining and the agricultural sectors are noteworthy.
Namibia's agricultural sector is an integral part of its economy as well as a great abundance of natural resources such as diamonds, gold, copper and industrial minerals. Namibia is also home to rich fishing grounds being one of the most productive in the world.
Looking to get a visa to Nigeria? Nigeria is considered the largest oil producer on the African continent. Nigeria is known for its fertile land suitable for agricultural growth, and huge oil reserves.
Senegal is a country in western Africa with an Atlantic Ocean coastline. Neighbouring countries include The Gambia, Guinea, Guinea-Bissau, Mali, and Mauritania.
The Kingdom of Eswatini or Swaziland is a landlocked country in Southern Africa. It is bordered by Mozambique to its northeast and South Africa to its north, west, and south. Eswatini is one of the smallest countries in Africa; despite this, its climate and topography are diverse, ranging from a cool and mountainous highveld to a hot and dry. Eswatini is a developing country with a small economy.
Looking to get a visa to Tanzania?  Tanzania is home to the largest mountain in Africa, Mt. Kilimanjaro, and the world's second deepest lake, Lake Tanganyika. There is potential for growth in the telecom, ICT, and agribusiness sectors.
Looking to get a visa to Zambia? Zambia is a landlocked country surrounded by Tanzania, Malawi, Mozambique, Botswana, Zimbabwe, Angola, the Democratic Republic of Congo, and Namibia. Zambia is home to Victoria Falls, one of the World's Seven Natural Wonders, and some of the best safari experiences.
Looking to get a Zimbabwean visa? Zimbabwe's economy is abundant with mineral resources such as platinum, gold, diamond, and nickel. Zimbabwe's agricultural wealth is also noteworthy in maize, tobacco, and cotton.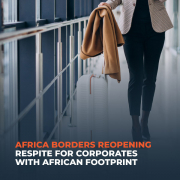 AFRICA BORDERS REOPENING: RESPITE FOR CORPORATES WITH AFRICAN FOOTPRINT
Despite the easing of lockdown measures worldwide, theCOVID-19 pandemic continues to have a devastating impact on most industries, none more so than travel and tourism.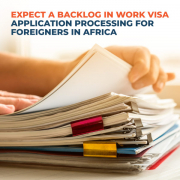 EXPECT A BACKLOG IN WORK VISA APPLICATION PROCESSING FOR FOREIGNERS IN AFRICA
Survey results show that 44% of respondents urgently require employees who cannot return to job sites due to travel restrictions, and 31% of these expatriates' passports have expired.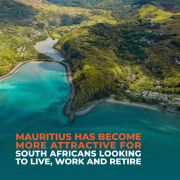 MAURITIUS HAS BECOME MORE ATTRACTIVE FOR SOUTH AFRICANS LOOKING TO LIVE, WORK AND RETIRE
Mauritius has been a popular holiday destination for South Africans for many years, but the government's recent concessions have made it more accessible and affordable for South Africans to retire, live and work than ever before.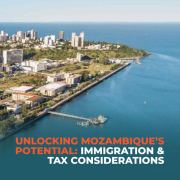 UNLOCKING MOZAMBIQUE'S POTENTIAL: IMMIGRATION AND TAX CONSIDERATIONS
Mozambique has been a central point in the oil and gas industry and expected to be the next top economic performers in Africa, due to the potential income from its vast quantity of natural gas off the coast of northern Mozambique a decade ago.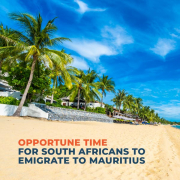 OPPORTUNE TIME FOR SOUTH AFRICANS TO EMIGRATE TO MAURITIUS
The Mauritian government implemented several incentives that make Mauritius an attractive option for foreigners to live, work and invest in.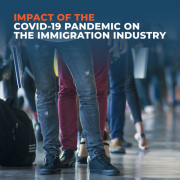 THE IMPACT OF THE COVID-19 PANDEMIC ON THE IMMIGRATION INDUSTRY
"Many countries still offer limited immigration services. Work permits, which are needed before a visa application can be done, can be completed in most countries during the lockdown.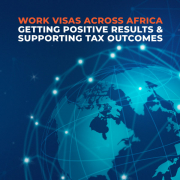 WORK VISAS ACROSS AFRICA
GETTING POSITIVE RESULTS AND SUPPORTING TAX OUTCOMES
The work visa application may be argued as a pre-cursor to getting an expatriate into a country, but in reality, the work permit application can only be correctly done after the tax consultation stage.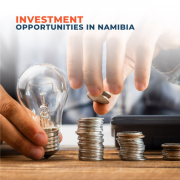 INVESTMENT OPPORTUNITIES IN NAMIBIA
Foreign investors seeking growth and foothold on the African continent can now consider Namibia as their next investment opportunity. Namibia is considered a politically stable democracy and one of the most competitive economies in sub-Saharan Africa.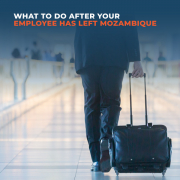 WHAT TO DO AFTER YOUR EMPLOYEE HAS LEFT MOZAMBIQUE
Oftentimes, HR and operations departments place a greater emphasis on an expatriate's immigration requirements when initially entering a given jurisdiction that is required to kickstart a project or deliver to a client locally.
Our Main Focus Remains To Serve Corporates, Professionals and High Net Worth / Affluent Families With Legally Correct Immigration and Permanent Residency Services.