The Xpatweb team consists of experienced and highly educated individuals who share a passion for specialised solutions in the expatriation and international mobility sector. We aim at providing our customers with the best personalised solution possible.
As a team, Xpatweb remains up to date on all new developments within the expatriation and international mobility trends worldwide. Maintaining close relationships with our clients and organisations allows us to provide the best possible customised business solutions and services.
Why Us?
Our specialist team include Attorneys, Chartered Accountants, Master Tax Practitioners, a Financial Services Provider (FSP) and Master Reward Specialists, who combined are relevantly qualified to fully command the entire skillset required to address your residency needs holistically. Whilst our professional credentials ensure accountability and the highest standards of delivery, we are in a unique position to provide you with pertinent advice ensuring the optimal approach to immigration. We pride ourselves in our ability to deliver and create loyal and meaningful client relationships by providing them with trusted client delivery.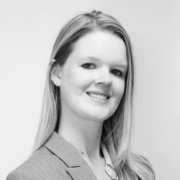 Marisa Jacobs – Director
Marisa Jacobs (BCom Marketing & Business Management) is the Managing Director at Xpatweb, the largest independent work permit practice in South Africa. Her areas of specialty include South African work permits for both individuals and employers with large groups of expatriates which require short term employment service visas, unique dispensations or special waivers of work permit conditions.
She has extensive experience in expatriate management. Her solution based methodologies extent to operating and managing a confidential payroll for various expatriate groups, having obtained various SARS tax directives and rulings, Reserve Bank clearances for expatriates and optimal banking solutions, enabling her to provide an all-inclusive mobility service, and fuels her passion for finding more streamlined solutions.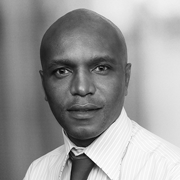 Moeketsi Seboko – Immigration Manager
Moeketsi Seboko is an Immigration Manager at Xpatweb. He started his career with the Immigration Branch at the Department of Home Affairs and before joining Xpatweb, he was working for one of the BIG Four firms.
"Moe" has been part of Xpatweb's growth in the market to becoming a leading service provider. He serves as a director on one of the specialist group companies and is also on the group's management team meetings.
His areas of specialisation are direct engagement with the Department of Home Affairs on complex and sensitive cases, ensuring full compliance with the technical aspects of immigration law, escalation and expedition of important matters, training of juniors and general management of the team. Slowly diminishing the group's whisky stock, at a pace where it goes unnoticed, is also one of his specialities.
When he is not in the office, he is golfing with clients and friends.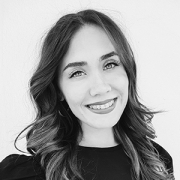 Tasia Brummer – Immigration Specialist
Tasia is a senior member of Xpatweb and has been a part of the team for over 4 years. She is a key account manager for a number of large corporates and multinational groups employing expats throughout Africa, China and Europe. She is the lead on major projects and through handling hundreds of successful applications, her keen eye for attention to detail ensures that all applications are perfect for submission, always going above and beyond.
With strong communication and administration skills, Tasia is praised by her clients for facilitating all immigration matters meticulously and effectively. She will ensure you and your valued professional is well taken care of and at ease throughout the entire process, including accompanying family.
You will not only receive a professional experience when dealing with Tasia, but also a friendly and calm demeanour to put all your immigration worries and concerns at ease.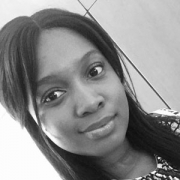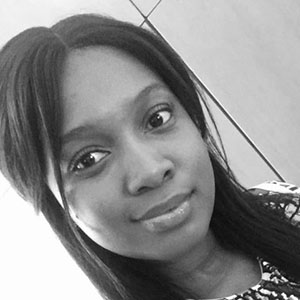 Sisanda Mathebula – Immigration Assistant and Coordinator
Sisanda is a young professional with 3 years of industry experience and is currently pursuing her Masters in Tourism and Hospitality. She is passionate about the tourism industry and values personal and professional development.
With experience in administration as well as customer service and coordination, her career objective is to find professional growth and specialize in the industry by using her skills and experience to integrate strategies and build long-lasting relationships.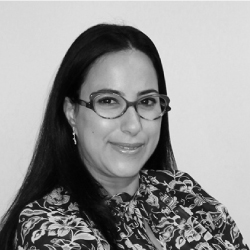 Zainab Bouziane – Immigration Consultant
Zainab obtained a degree in English Literature from Mohammed V University in Morocco. Moreover, she also speaks fluent Arabic, French and English. She relocated to South Africa 9 years ago to join her South African husband. Zainab's immigration background started in 2012 and joined the Xpatweb team in April 2020.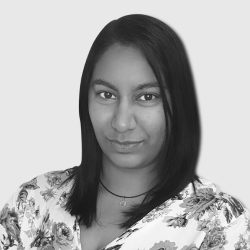 Leetasha Govender – Immigration Consultant
Leetasha is new with Xpatweb as an Immigration Specialist and she joined us directly from the Department of Home Affairs. She holds a BCom Degree. She has over 5 years of working experience in the permitting section at the Department of Home Affairs, specifically the Waivers Unit for General Work Visa applications as well as temporary residence visa applications. Leetasha often gave input for immigration directives, implementation of various departmental policies and remaining up to date on all immigration-related matters. We are very excited about her joining Xpatweb and her learning of the commercial importance of work visa services.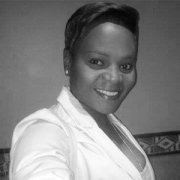 Mpho Ndimande – Immigration Administrator
Mpho joined the Immigration industry in 2018, to enhance her career and a role that she has chosen to pursue a Law degree with UNISA.
She is a natural with very strong interpersonal skills and enjoys interacting with people. She is very passionate about community upliftment and has undertaken several roles in her career, those placements have enabled her to develop not only professional experience, but also valuable and transferable work ethics as well as people skills.
She is a mother of two and loves nature. Mpho is also a fan of the Louis Vuitton brand and would like to one day visit Paris.