HOME AND AWAY: EXPATRIATE TAX LAW UNPACKED | LONDON, ENGLAND
SOUTH AFRICAN CHAMBER OF COMMERCE (UK) IN ASSOCIATION WITH TAX CONSULTING SOUTH AFRICA
The South African Chamber of Commerce in the United Kingdom is pleased to announce that it has secured a presentation by Jerry Botha, from Tax Consulting South Africa. He was the tax technical advisor to the Expatriate Petition Group, who argued against the complete repeal of the expatriate tax exemption in Parliament and resulted in the R1m threshold to be introduced. This presentation will give invaluable and first-hand insights into what caused the tax law change, planning and compliance issues, including for anyone with assets, family or otherwise ties to South Africa.
The event will cover the newly published LexisNexis book, Expatriate Tax: South African Citizens Working Abroad and Foreigners in South Africa. The foreword has been done by Judge DM Davis, Chairman of the Davis Tax Committee, who notes –
'For many years the South African tax literature was generally confined to textbooks which, with varying degrees of accuracy, canvassed the field by way of an exposition of the relevant legislation and case law. More recently there has been a move to focus on a particular area of economic activity, thereby assisting the reader to solve problems immediate to specific needs … This work is a welcome and timely addition to this recent tendency … this is a carefully considered book, which not only deals with the various tax implications … and will doubtless be essential reading …'
The presentation will also deal with some hot topics such as whether to retain South African citizenship, permanent residency and the question of financial emigration, on which Judge Davis notes –
'The analysis is also extended to emigration … the authors issue the kind of prudent warning that characterizes the sensible advice given throughout the work in the way they deal with the question of a person leaving South Africa with every intention to emigrate but without complying with South African Reserve Bank requirements. The problems of emigration, migration (that is leaving for a specific period) or immigration raise the full panoply of tax questions; that is they demand recourse to many of the key areas of tax. There is, for example, the critical question of the determination of residence, but, as the authors remind us, the concept of source remains important for the definition of 'gross income' clearly provides that amounts received and accrued from a South African source in favour of non-residents shall fall within its ambit and will, subject to the provisions of a Double Tax Agreement, be taxable in South Africa.'
The Judge concludes –
'In summary, this is a carefully considered book which not only deals with all the various tax implications of immigration/emigration … It is a most welcome addition to our body of tax literature and will doubtless be essential reading for anyone advising his or her client with regard to the tax consequences of migration.'
Jerry's presentation will cover:
The submission to Parliament on behalf of South Africa expatriates, the amended tax law and planning;
Strategies for future dealing with South African assets, investments, family remaining and / or returning to South Africa;
South Africa / United Kingdom Double Tax Agreement – planning and compliance;
LexisNexis guide on Expatriate Tax; and
Dealing with concerns surrounding South African citizenship, residency and South African passport issues.
Join us for expert advice around your future tax planning and past tax compliance.
We look forward to seeing you there!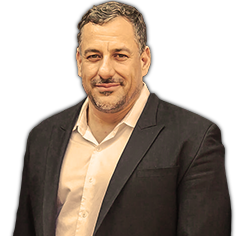 Jerry Botha
Managing Partner at Tax Consulting South Africa
Previously from the Big 4, Jerry Botha is the managing partner of Tax Consulting South Africa. TCSA is the largest fully independent tax practice in South Africa with over 90 talented professionals, mostly admitted attorneys, chartered accountants, tax specialists and international mobility professionals. The work reflects their approach to taxation matters, which is holistic, technical and, above all, result-driven. They have an appetite for challenging and complex matters, where they seek to deliver the most tax efficient outcome to their clients, whilst being fully compliant. The practice's market position is reflective of a 'modern tax suite', where they often work for law firms, accountants or providers who require clinical execution.
Their professionals deal with all areas of South African taxation including rebutting overly conservative external audit findings, SARS rulings, SARS disputes and litigation, SARS refunds and holding SARS to account for interest on delayed refunds, tax due diligences, Voluntary Disclosure Programme applications, fixing heritage tax matters left in disarray by previous tax advisors, as well as the normal consulting and compliance services on corporate taxes, executive and employee taxes, high net worth families and businesses, international expansion or foreign groups into South Africa, VAT, customs and excise, and tax administrative law.
DATE: Thursday, 28 November 2019
TIME: 18:00 – 21:00
VENUE: WF Lecture Theatre, 65 Fleet Street, London, EC4Y 1HS
ATTENDANCE FEE: Chamber Members: No Charge
Non-Chamber Members: £24