SHOULD SOUTH AFRICA CONSIDER SPECIAL VISAS TO ATTRACT SKILLS?
In July last year, the UK government announced that it would be launching a special visa for Health and Social Care workers to apply to work in the UK. This included, amongst other things, faster visa turn-around times, reduced visa fees compared to that paid by other skilled applicants and exemption from the Immigration Health Surcharge.
This, according to the Home Secretary, Piri Patel, is in an effort to attract the ''best and brightest heath and care professionals'' globally to work and help strengthen the National Health Service (NHS).
Skills shortage in SA
South Africa is experiencing a mass exodus of healthcare professionals who look for greener pastures after graduating.  In addition, 48% of practising nurses in South Africa are due to reach retirement age in the next 15 years, with not nearly enough in training to fill the shortfall.
Attracting skills and investment
Marisa Jacobs, Managing Director at Xpatweb, notes that while we have the Critical Skills list that includes skills in high demand in South Africa, there is certainly a spotlight being placed on the Legislation used to attract skills and South Africa should be open to considering similar visa options to attract skilled workers and investors alike to strengthen the labour sector and economy.
Some examples include –
Residency by Investment options;
Special Dispensations for specific skills (similar to UK Health Care Worker visa above); and
Remote Worker Visas (similar to Mauritius and Portugal Nomad Visas).
All these options are aimed at attracting only the top skilled labour, injecting the economy through tourism and travel, and inciting investors.
Enabling legislation
The pandemic has certainly highlighted various shortcomings across sectors, but it has also shown that nations on the continent and around the world can stand together in times of need. Policy and regulations enable growth and skills development in significant ways but only where we invite debate, comment positively and with insight on draft legislation and make our voices heard.
Xpatweb annually conducts the critical skills survey to gather feedback from employers to establish which skills should be included in the Critical Skills list. The survey data will be instrumental in commentary on the latest draft list currently open for public comment until 31 March 2021.
This is the perfect platform for employers and all South Africans alike to provide valuable inputs to the Department of Home Affairs on how to optimally leverage the list to attract skills to South Africa to strengthen the economy and local labour force for generations to come.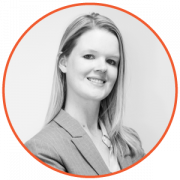 Marisa Jacobs
Director