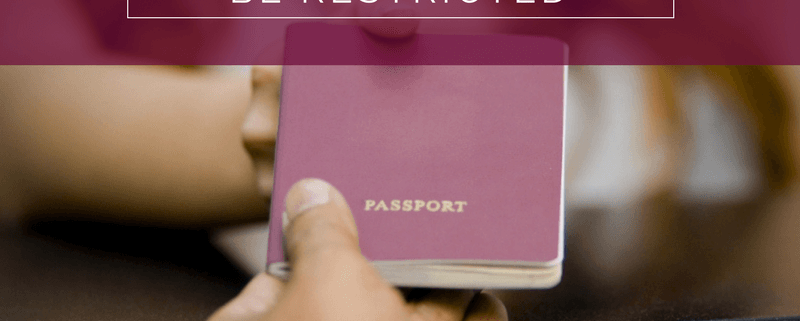 Effective immediately, the Department of Home Affairs has announced that Temporary Residence visas will no longer be transferred to a new passport if the validity of the visa exceeds the validity of the passport in which the visa was originally endorsed.
Up to date, the Department had been issuing visas for the full validity and not taking the expiry of the passports into consideration. This practice has now been suspended and visas not be issued for periods past the expiry date of the visa.
How to proceed:
If you are a Temporary Residence visas holder and your visa validity date exceeds your passport expiry date, be advised that your visa will now be deemed to expire the same date as your passport. You will therefore need to obtain a new passport and apply for a renewal of your visa.
Travelling with two passports:
It is not yet clear how border officials will handle this change when travelling with two passports, we have to date not had any reported issues but would suggest rather remedying the situation by applying for a new visa for the avoidance of doubt.
Future applicants:
Applicants who wish to apply for a Temporary Residence visa going forward must ensure their passport is valid for at least thirty (30) days beyond their intended duration of stay.
IMPORTANT NOTES ON RECTIFICATIONS AND TRANSFERS OF VALID VISAS
The Department of Home Affairs has issued a statement pertaining to the administration processes of the rectifications and transfers of valid visas.
RECTIFICATIONS
The Department of Home Affairs will only rectify visas when the following detail(s) are incorrectly captured –
Name and/or Surname
Visa Category
Reference Number
Date
Visa Condition (first and secondary activities)
Please note that there are no DHA or VFS fees involved when rectifying a visa.
TRANSFERS
The Department of Home Affairs will only accept a transfer application of a valid visa in the following instance(s) –
Passport has been lost/stolen
Passport has been damaged
Passport does not have sufficient pages for the visa to be endorsed
Please note that there are DHA and VFS fees involved when transferring a valid visa to a new passport.
https://www.xpatweb.com/wp-content/uploads/2017/02/TRANSFERRING-OF-VALID-VISAS-INTO-EXPIRED-PASSPORTS-TO-BE-RESTRICTED-2.png
800
800
Marisa Jacobs
https://www.xpatweb.com/wp-content/uploads/2018/01/xpatweb-340-x-156.png
Marisa Jacobs
2017-02-16 20:18:07
2017-02-16 20:18:07
Transferring of Valid Visas into Expired Passports to be Restricted