RAMAPHOSA'S SUCCESS PLAN FOR SA'S BUSINESS
&

GOVERNMENT SECTORS
President Cyril Ramaphosa shared an optimistic lookout on the future for the Business and Government sectors within South Africa, at his State of Nation Address (SONA) on 20 June 2019.
During the address, President Ramaphosa continuously encouraged Foreign Direct Investment (FDI) confirming that they continue to build a pipeline of investment which will contribute towards economic growth and therefore job creation.
FDI = ECONOMIC GROWTH AND JOB CREATION
President Ramaphosa indicated that during the last year, R250 billion worth of investment (of the R300 billion in investments announced at the Investment Conference last year) has entered implementation phase.
It is evident from the State of Nation Address, that attracting foreign investment to boost economic growth and employment creation remains high priority on the President's agenda.
RECOGNISING CHALLENGES
In order to improve the current business climate, our President recognises the challenges faced including the high cost of doing business, high unemployment rate of young South Africans as well as 'complicated and lengthy regulatory processes.'
Following a recent survey conducted by Xpatweb, many businesses, including large corporates and multinationals, still perceive the visa regime (which forms part of the 'complicated and lengthy regulatory processes') as a prohibitor to doing business in South Africa.
Businesses continuously seek to attract foreign talent with the required skillset to positively contribute to the organisations and as such to the economy. The regulatory processes however, in their view, serve as an obstacle, despite the direct and indirect impact these critically skilled expatriate talent has on business and the ability to create jobs.
OVERCOMING THE CHALLENGES TOGETHER
President Ramaphosa assures us the necessary measures are being put in place to improve the ease of doing business, and subsequently lead to an increase in investment.
Interim solutions, such as the review of the country's investment promotion policy and architecture, streamlining of regulatory processes, automating permit and other applications, and further reducing the cost of compliance are some of the measures mentioned during his Address.
The above changes will enable a narrowing of the gap between Government and business.
We are encouraged by the President's remarks and retain that we have never failed to successfully obtain a legal work permit for a foreigner who truly has a scarce skill that is needed in South Africa.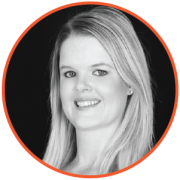 Marisa Jacobs
Director