Introduction to this year's survey
This is the most prominent survey in South Africa of its kind, considered by Government and a good example was the speech of Minister Angie Motshekga at the launch of the Rhodesfield Engineering School of Specialisation; making direct reference thereto.

Click here to read: The most in-demand skills in SA may be leaving for greener pastures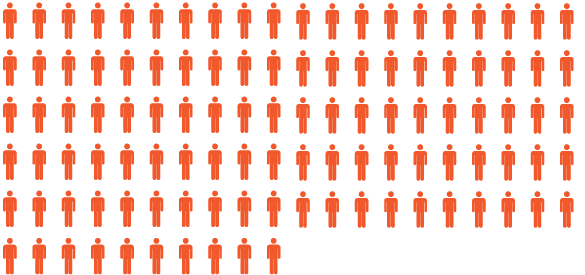 110 Number of companies who participated in this year's survey, including JSE-listed companies and large multinational groups operating in Africa
60% Respondents in management and key decision-making positions
18% of the respondents are c-suite level executives
Industries who participated in the survey
Government
Life, Physical and Social Sciences
Agriculture, Fishing and Forestry
Legal Services
Arts and Entertainment
Installation and Repairs
NGO's
Sales
Transportation and Moving
Administration Services
Production and Manufacturing
Food and Restaurants
Hospitality and Tourism
Management
Architecture and Engineering
Education and Libraries
Information Communication Technologies
Construction and Extraction
Healthcare and Medical Services
IT and Technical Services
Business and Finance
Do you find that your organisation struggles to recruit critically skilled individuals
We find it extremely difficult - 44%
We find it somewhat difficult - 41%
We don't find it difficult at all - 5%
Would and international search help you find these skills?
Definitely, it would help a lot! - 56%
It would help to some degree - 29%
Not sure if it would help - 10%
I don't think it would help - 5%
Do you perceive the work visa process as a prohibitor to recruit internationally?
Yes, it is an extreme prohibitor - 62%
It restrains the process a little - 22%
Not sure if it is a prohibitor - 9%
Do not think it is a prohibitor - 7%
What impact does the work visa process have on your business operations?
It has an significant impact - 72%
It has a slight impact - 21%
Not sure if it has an impact - 5%
It has no impact at all - 2%
Top 10 occupations respondents identified as being the most difficult to recruit in South Africa
Senior Financial Executives
Specialists and Academics
Foreign Language Speakers
2019 Critical Skills Survey
The 2019 critical skills survey has opened early this year!
Several visa-related reforms are on the horizon in line with President Cyril Ramaphosa's Economic Stimulus and Recovery Plan. This includes a review of the critical skills list expected to be published later this year.
The 2019 survey results will be submitted to the Department of Home Affairs and Parliament in line with the White Paper on International Migration and the DHET's National List of Occupations in High Demand and specifically to address any occupations not catered for on the new draft list. The survey offers an opportunity for Mobility and Human Resource practitioners to help shape law.
To receive early access to the new Critical Skills Survey results, click on the button below: